Frank Cappo of 5.11 Tactical Joins Spirit of Blue Board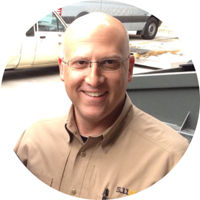 Image Caption – Frank Cappo served in law enforcement for 12 years before beginning his career in public safety equipment sales.  Frank will help Spirit of Blue grow into the future through acquiring new sponsors and advising the administration of the Foundation's Safety Grant Program.
ROCHESTER, NEW YORK – September 26, 2017 – The Spirit of Blue Foundation is excited to announce that Frank Cappo, Vice President of Law Enforcement Sales at 5.11 Tactical, has joined the Spirit of Blue Board of Directors.  5.11 Tactical is a leading manufacturer of purpose-built apparel and gear designed specifically to enhance the safety, accuracy, speed, and performance of tactical professionals and enthusiasts worldwide and is based out of Irvine, CA.  Frank previously served as a police officer with the Overland Park (KS) Police Department for 12 years with assignments as both a patrol and SWAT officer, a police academy instructor, department quartermaster and director of training.  In his volunteer role with Spirit of Blue, Frank will be focused on new sponsor acquisition and advising on the administration of the Foundation's Safety Grant Program.
"I'm very excited to join the board of the Spirit of Blue Foundation," said Frank Cappo, newly appointed Spirit of Blue Board Member.  "After leaving a career in Law Enforcement I always felt there was something missing for me personally.  And I wanted to find a way to continue to give back.  With my association with the Spirit of Blue I now have a way to help agencies and communities around the country who cannot afford quality, life-saving equipment."
Spirit of Blue's Board of Directors is comprised of business professionals who each have either previously served in law enforcement or have a special connection to that community and the cause of Officer Safety.  The Board is relied upon heavily for governance, regulating financial affairs and fundraising to support the day-to-day operations managed by the Executive Director.  Additionally, each Board Member helps in presenting grant awards around the country and advocates for Officer Safety where they live and work.
"Frank became a fast friend of the Foundation after a chance encounter and conversation passing through an airport," commented Ryan T. Smith, Executive Director of the Spirit of Blue.  "That conversation led to others and it was apparent that Frank connected with our mission of protecting police officers.  And, he knows the job inside and out, along with the risks and the needs.  When we asked him to sit on the Board he responded quickly and enthusiastically and his contribution has already been significant."
Since 2011, the Spirit of Blue Foundation has awarded 47 grants in 24 states valued at over $200,000.  The grants have varied from patrol rifles, body armor, riot control gear, AED's, K9's, forensic software, flashlights, Police/Youth Dialogue training, night vision optics, LED flares, ballistic helmets and self-contained breathing apparatus.  The Foundation is supported on an ongoing basis by Law Enforcement United, Sportsmen Organized for Law Enforcement and LMT Defense, along with a number of other premiere brands who manufacture safety equipment across a broad range of categories.  For more information or to learn how to support Spirit of Blue please go to:  www.spiritofblue.org