Spirit of Blue, Dunkin' Donuts Help Replenish Police Equipment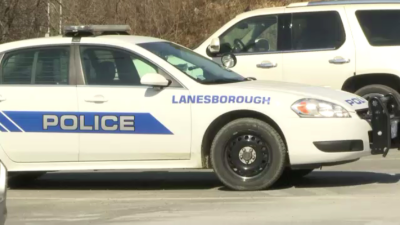 LANESBOROUGH, Mass. — Nobody wants to put a price on safety. But small towns like Lanesborough often face that reality.
It's up to foundations like Spirit of Blue to change that.
"It's really critical that our police officers have everything that they need in order to be protected," said Spirit of Blue Director Ryan Smith.
The non-profit foundation received $100,000 from Dunkin' Donuts to disperse to police departments across the Northeast for new gear to keep officers safe — and in this case, civilians — with two brand new Automated External Defibrillators.
"We would have had to go to the town for financing," said Lanesborough Police Chief Timothy Sorrell, "and unfortunately, if you go to the town for something, it takes away from something else, so it definitely helped us out, and we have state-of-the-art equipment now for AEDs.
"The ones we had were outdated; the batteries were dying on us."
"With Lanesborough, the grant was a little under $4,000," said Linda McCarthy of Dunkin' Brands, "and what was chosen was two defibrillators for several reasons, not only for the safety of our community, but also for the officers that serve us day to day and keep us safe."
A pair of defibrillators might not seem like much on paper, but you have to consider who in your town might be forced to use it.
"In a small town like this, with a volunteer fire department, sometimes we are the actual first responders on the scene," said Sorrell. "For us being the first responders, it puts us more at ease, and I'm sure we'll save some lives down the road. Hopefully [we won't have to], but I'm sure we will."